WHAT TO EXPECT DURING YOUR VISIT

Discover Our Full Fine Piercing Range
Step into our world of piercings, where we offer a dazzling array of studs, hoops, both big and small, bedecked with white or vibrant colored stones. Crafted in 14K gold, these pieces are not just earrings; they're everlasting treasures meant for you to wear with a touch of luxury, right from the moment you get pierced. It's a journey of pure elegance that never ends!

Get Styled by Our Expert
Not quite sure about what to get? Let our expert guide assist you along the way. Use our tool to preview how your selected piercings will look on your ear, and our stylist will offer valuable insights on what to choose and precisely where to pierce. As a fine jeweller, we appreciate that taking your time is of the essence and we are here to help until you are 100% satisfied with your choice.

Leave With Your New Fine Piercing(s) on Your Ear!
Once you have made your choice, we will pierce you with a needle (this is the safest way to pierce) and put your newly selected fine jewellery pieces in your ear. You'll step out with a fresh, revamped appearance and be all set to flaunt your sparkling new gems right away!

Aftercare
Following your piercing, you'll receive a handy aftercare package from us, along with instructions on how to ensure your fresh piercing heals swiftly and beautifully. To applaud your courage, we'll even throw in a small gift as a token of our appreciation. As part of our service, we provide a complimentary resizing service for piercing studs once your ear has fully healed.
Your Ear, Your Jewellery Canvas
BOOK AN APPOINTMENT
Appointments take place at our Marylebone Flagship in London. All piercings are free with purchase of any piercing stud or hoop. You may get up to 4 new piercings during a single appointment. If you believe you need more time in choosing your piercings, or getting styled by us, please book extra time.
For alternative times or other questions please contact us.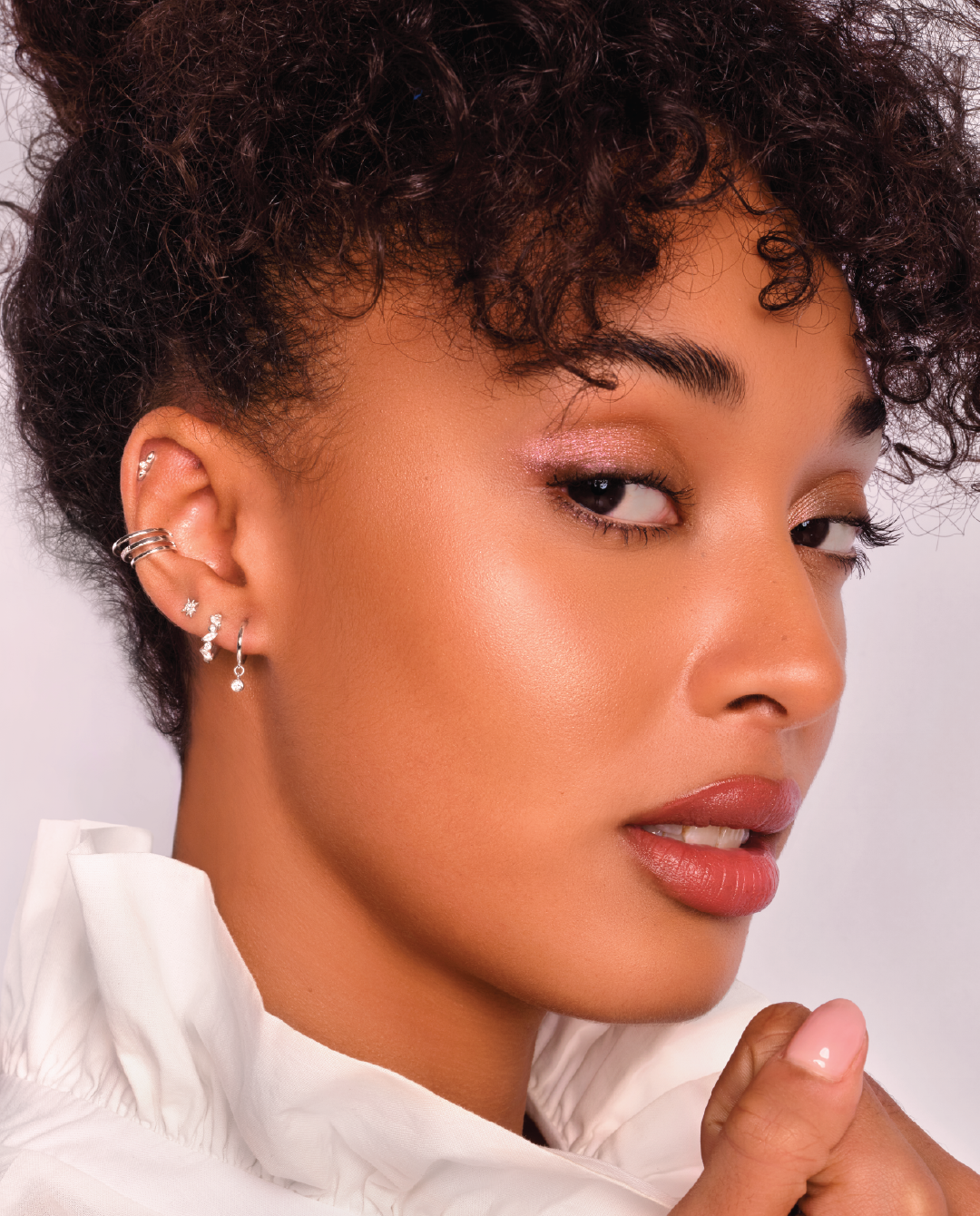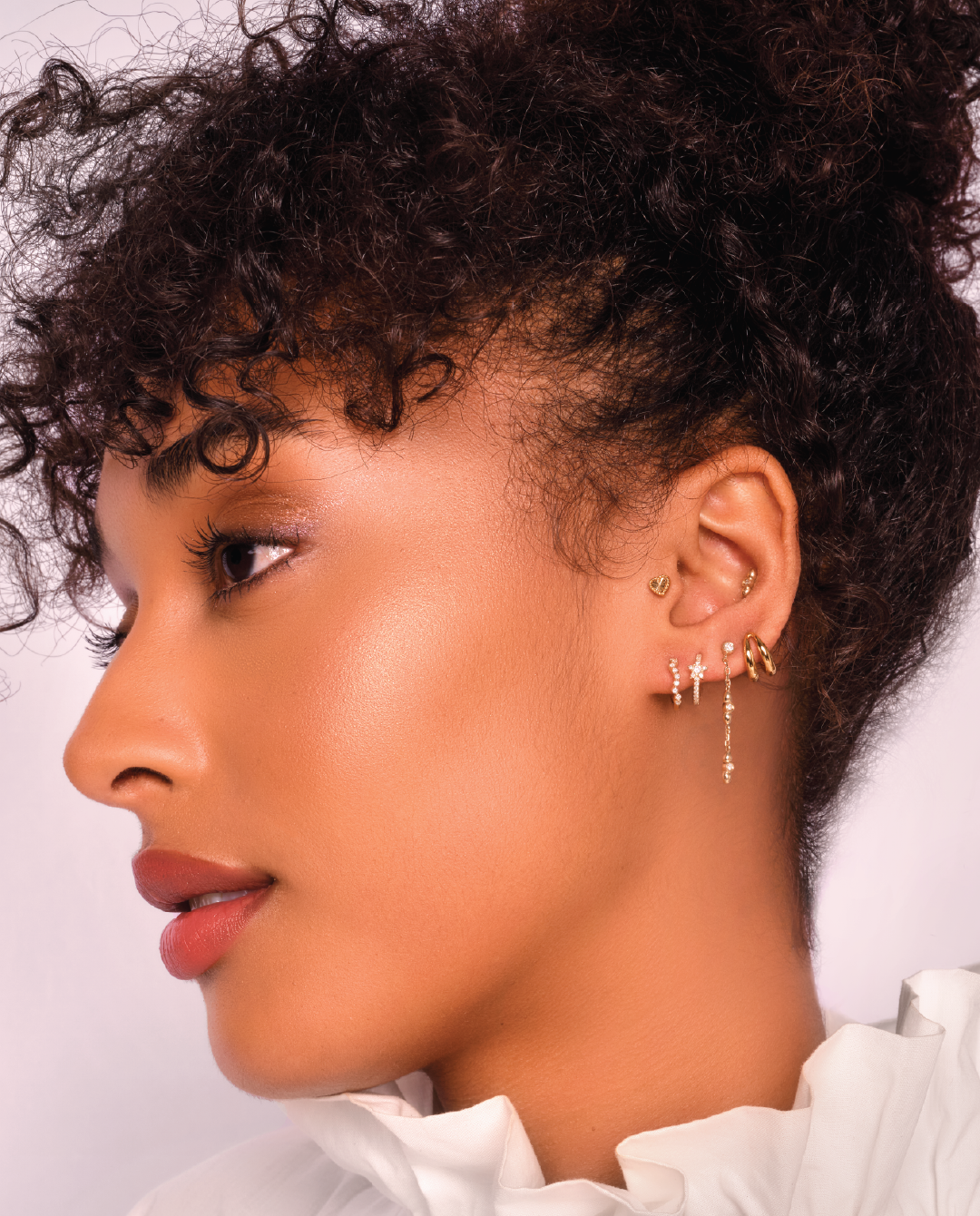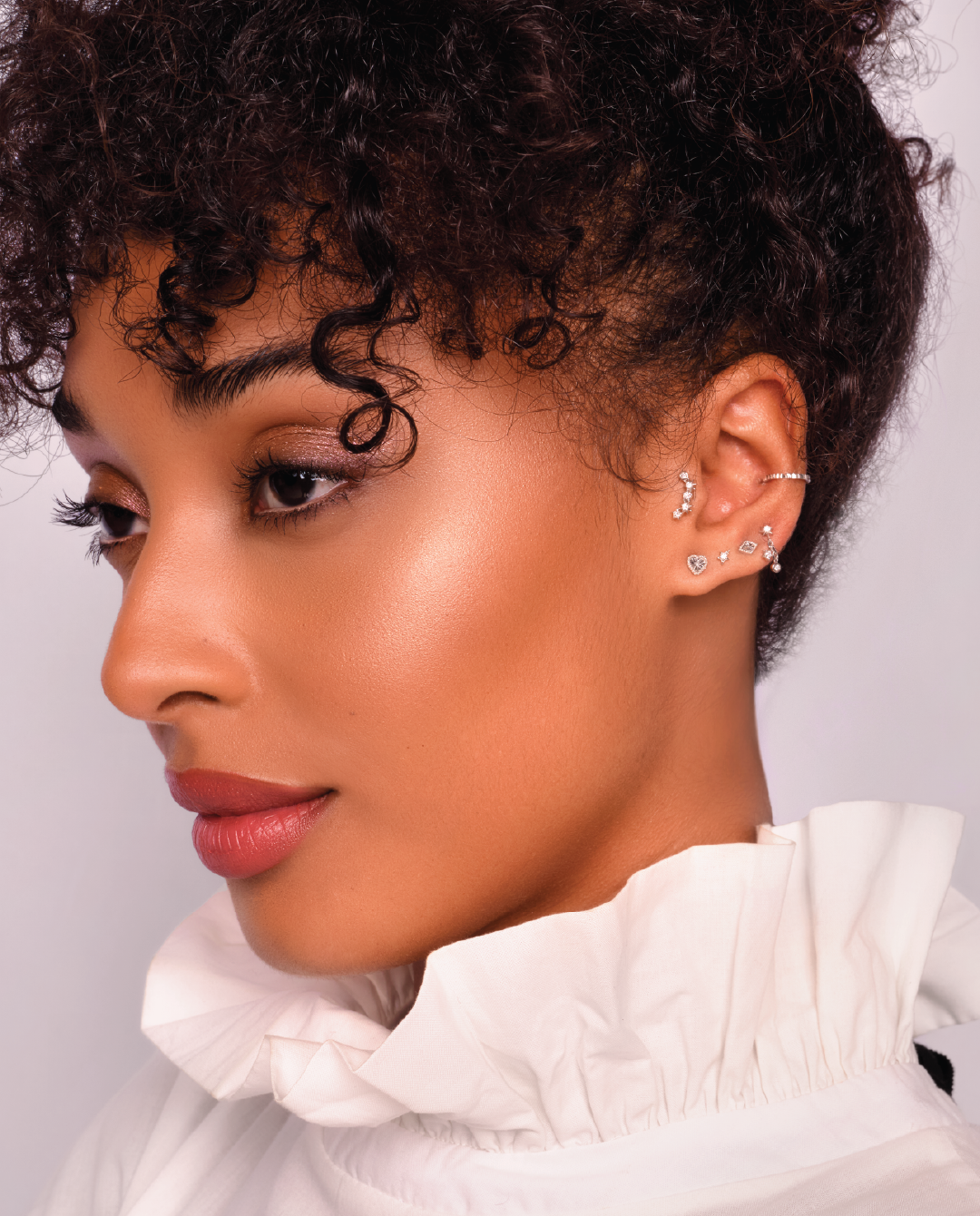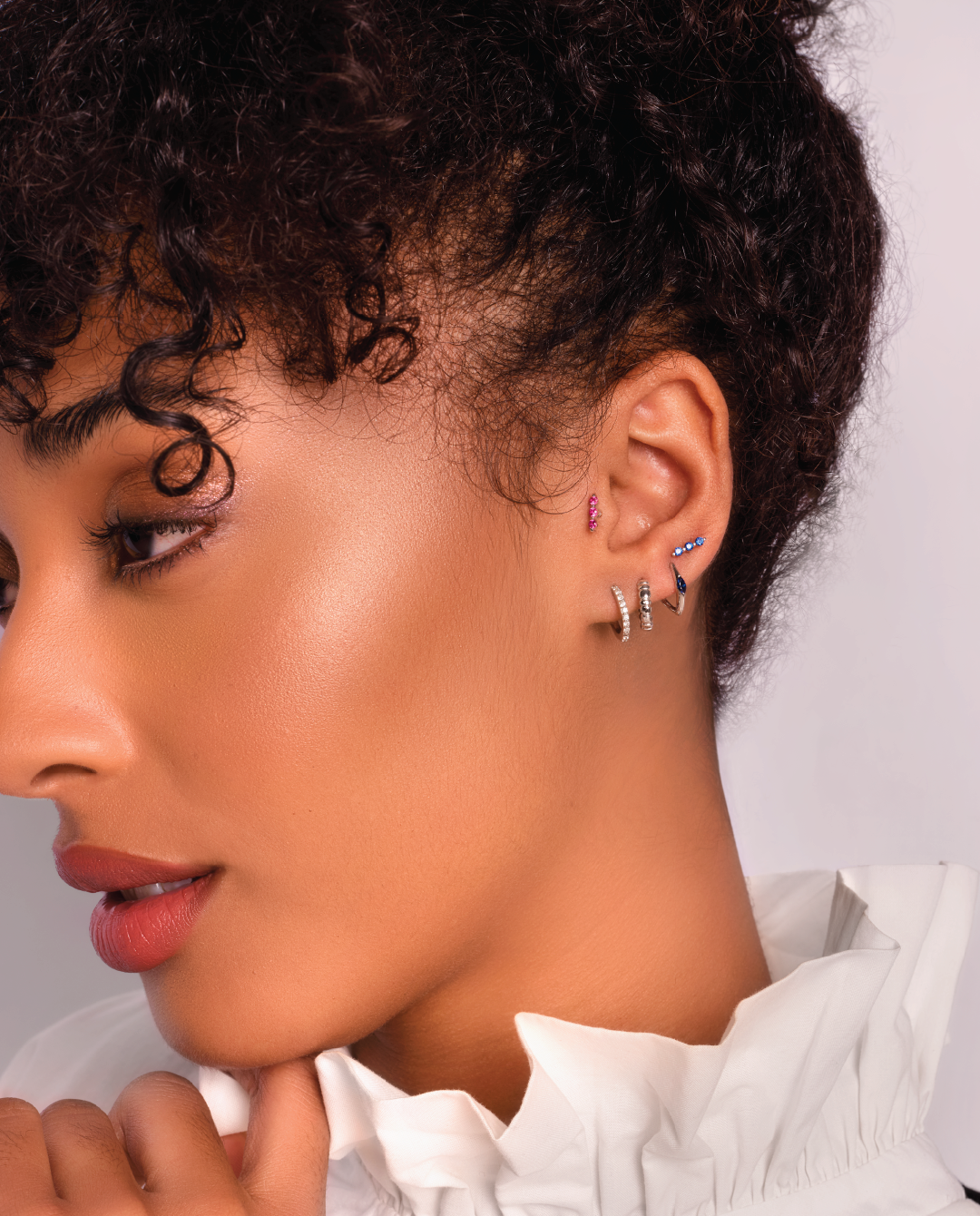 STYLING LOOKBOOK
Flip through our fine piercing look book to find inspiration!
Trustpilot
CUSTOMER REVIEWS
"

Wonderful customer service from Svetlana today - she was so helpful in helping me choose the earrings and the piercing experience was expert, hygienic and painless. She was very good in detailing the aftercare required to maintain a healthy ear. Highly recommended and many thanks. Caroline

"
"

Got my first piercing here and it was a lovely experience. Svetlana was very helpful in selecting the piece I wanted and helped calm my anxiety around piercing too! She also provided complimentary aftercare, samples and refreshments. I would definitely go again and would recommend it to others too!

"
"

Under Svetlana's expert hand, my daughter and I had a great session for two at Lark and Berry. Svetlana knows her craft and our piercing experience was uniquely tailored to our specifications. She takes the time to answer questions, advises on appropriate pieces for the individual and makes the process as painless as possible. Highly recommended.

"
"

I had the best time getting my ears pierced, the two ladies that were working were so lovely!!

"
Fine Piercing Visit FAQ
How long is the piercing appointment?

The timing of your appointment varies, contingent on the quantity of piercings and the duration of your selection process. We set aside a generous 45 minutes per individual to ensure that you're not rushed and have ample time to explore and make your choices. The actual piercing procedure itself typically only lasts a few minutes.
Can I get multiple piercings at once?

Certainly. You can have up to four piercings on one side in a single session, but the number may vary based on their specific locations. Our top priority is to ensure that you can still sleep comfortably, especially if you're a side sleeper. Our skilled piercing expert will provide recommendations, discuss what you can expect, and determine the number of piercings suitable for the specific area of the ear you're interested in.
How long will it take for my piercings to heal?

A lobe piercing typically takes around 2 months to heal completely, allowing you to switch to various diamond stud earrings or other styles once it's fully healed.

Cartilage piercings, on the other hand, may take longer, often between 4 to 6 months. However, the exact healing time can vary depending on your body's response and individual healing process.
What is the minimum age for getting a piercing, and what documentation is required?

The minimum age for getting a piercing depends on the piercer's comfort level, and we require ID from both the parent and child if the child is under 18 years old. We can generally pierce ages 10+. For younger ages please contact us.
FINE PIERCINGS
Explore our extensive range of earrings, including a wide selection of studs and hoops that are suitable for piercing.